I've heard that your packaging and presentation is a HUGE reflection on you brand. What is a brand?  "Branding is your identity in the marketplace and your company image is all about the appearance of your packaging" I believe this to be true…
I wanted to represent my brand to reflect the images I believe I create. I believe my images are organic moments with inspired clients. The personality of each client inspires me as an artist, and I would like to believe that I capture each personality as it genuinely is.  At least I try to…
I first decided to update my logo to reflect a clean, modern, fun, with a hint of elegance.  Then,  I was also having  people ask on my photography Facebook Fan page, asking, "Who's the photographer for Aquarian Photography?" – Then I had to coyly tell them it was me. I didn't want that… I wanted people to associate my photography with me, who I was as a person, and how they felt when they decided to book a session,  had a session, or after their session, when they got that pretty little package in the mail.
For me, I feel like I'm a pretty fun person,that stays up to date with the things that really inspired me and thought that I had a unique style… or did I? Did my clients feel that way? Well, when they would get a bubble mailer and a jewel case just enclosing my disc of their images, in the mail, did THEY really feel special, or DID they think that I was a fun person with a unique style, or that I was inspired? I mean, maybe, after they tore apart that ugly manila colored bubble mailer and popped their disc in their computer… but really, what did that say about me as the photographer? That I was boring? That all I cared about was getting their money? That this was just my side gig, and maybe that I didn't know what I was doing? I'm not sure… but I decided that I didn't want to wonder what my clients thought when they got my little ugly packaging. I wanted to know that when they opened it, that I cared enough to wrap it… That I put some thought into their images and the experience they had with me, and not JUST behind the camera. To me, at first, the packaging wasn't important – I took the photos, they liked them and I felt that was enough. I mean, I guess sometimes it is… Not to mention, that I wasn't rich, and I didn't want to spend a grip of money on packaging material. What I didn't realize, is that I already had. When I moved from Sacramento to Arizona, I realized as I was unpacking my office, that I had, in fact spent quite a bit of money on stickers, ribbon, and a bunch of etc. items. What I realized, was that I wasn't focused…I didn't even USE it. I didn't feel like I had a signature style, look, and my logo most certainly didn't reflect the kind of photography that I did anymore.  I wasn't using the packaging, and I wasn't sure why. I kind of had a revelation when I had ordered from an Etsy  seller, My Cellar Door, who sent me a couple necklaces I had ordered, and they weren't just thrown in an ugly manila bubble mailer. She had actually put them in cute little Kraft colored jewelry boxes, with an adorable little ribbon with a tag attached. It had her brand name on it, and it was hand stamped. She also included a little thank you note with a discount code for my next purchase. Super cute, and it impacted me. I remembered her, and I would totally refer people there, if they wanted something unique and different. I wanted to make MY clients feel the way I felt when I opened HER package.  While writing this,  I just thought about Simon Cowell, on the XFactor, telling some girl that he won't even remember her in 15 minutes! Ouch!! I want to be memorable, I want to be different, and I most definitely wanted my clients' to all know, that I don't just care about their money, but that I put my heart into their images and I definitely care about them. I definitely had made some amazing friends from this business, and they do send some of their friends to me, and I want them to feel loved for that, because they are.  I wouldn't have a business without my clients, and I want them to feel like they wouldn't want to go to anyone else, because they felt GOOD about the experience before, during and after the photos, not just like they went through a drive-thru carwash.
So I wanted to share some of my newest packaging, and also, introduce my new logo, which has already made an appearance on my blog, website and facebook. However this is the the formal introduction…. Readers… meet my new logo!

And then, let me show you what I have been doing with my packaging these days. Check it out, I know these are cell phone photos, and I'm a photographer and all, but I just started actually taking photos of it, and decided that I should share with the world via my blog… I promise, the next time I post packaging, it will be a real camera that I take it with… see I am guilty of the phone photography thing too 😛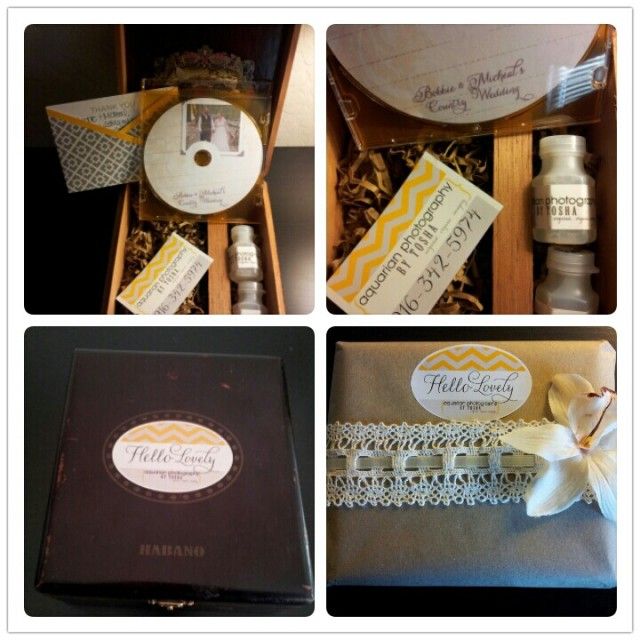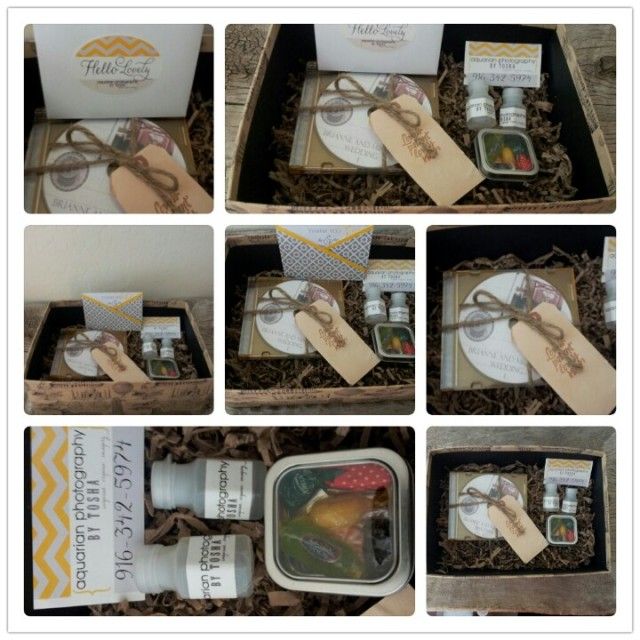 Kraft 3M Postal Wrapping Paper -$1 – Dollar Tree
Lace Ribbon – $3.99 – Walmart
Stickers – $3.00 for sheet of 10 – Vistaprint (designed by me, but you can find printable stickers that will be more for your money)
Kraft shredded filler – $1 – Dollar Tree
Cigar Box – 50 cents – Goodwill Store
Logo Magnets – 25 for $5 – Vistaprint
Bubbles – container of 9 for $1 – Dollar Tree
Return address labels – $2.49 for 30 – Vistaprint
Yellow and Gray patterned Thank You cards – 100 for $8 – Target
Photo box – $3.99 at Michael's Crafts – (they are usually on sale for $2)
Little Metal Tins for Candy or whatever else – $20 at Michael's for 30 – (Take in the 40% off coupon that you get in the mail once a week to get them for $11!)
Jute Rope – as cheap as $5 a roll – Any craft store and maybe even Walmart
Tag saying "Love is Patient, Love is Kind" – Don't remember price, but I got these at a little boutique called Melange in Folsom, Ca – it was part of the old packaging that I had just laying around
So as you can see, packaging doesn't really cost all that much, it just takes a little bit of thought and love put into the wrapping that makes it special, and makes the client feel special. So tell me, what does your packaging and your brand reflect about you or your business?
Comments welcome – Also, I would LOVE if you also linked to some of YOUR pretty packaging here! 🙂