After changing my business name from Aquarian Photography, to Tosha Lynn Photography, I have been crazy busy  trying to get my whole process in order. To say the least, it has been a little pricey, and a LOT of work learning how to use my new design.
Somewhere along the way, I found out that I was published an additional time on Offbeat Bride's Blog!  I've ordered all kinds of sample products and packaging, and I will make sure to take some photos of those sample products soon.
I have also changed my business model. I am now offering the full service of doing in-home ordering appointments.
These 
ordering
 appointments are so cool, because you can actually get an idea of what a canvas would look like on your wall, or an what an album would look like on your coffee table. You can actually touch, feel & smell (if you're into that sorta thing) what the products are and what they look like. Although the DVD of the images is great to have as an archive and is still available as one of the products that I will continue to offer, to keep a backup of your images,however, there is nothing quite like having an actual tangible product in your hands or on your walls.
 Hey, nobody ever said, "That's a gorgeous DVD hanging on your wall, there"!  
Just a quick back story of why I made this change: I personally have NO photos printed out from my OWN wedding… I was given the drives for my photos, and to this day… I have done NOTHING with my photos. I want to cry just typing that. I just got busy photographing and editing other people's photos, and just haven't got around to it.Life gets busy – and quick!  I decided that I wanted to give my clients (and especially for weddings, my clients' parents) a full service by offering this to them, and not leave them wondering how/where/when they could possibly get their photos in tangible art products – in their 
home
 to pass down through the generations and enjoy these days and moments that are so monumental in our lives.
SO, I know that life gets busy, and things change all the time, and obviously, I have been living life along with shooting a wedding in June, and a few other sessions, but what I have been really enjoying this summer is spending time with my in-laws and our godson Emit. Here is a quick family photo that I took of us and my brother and sister-in-law.  Brian's family is my family, and I definitely scored in the in-law department. I struck gold. I love them all – even the extended family is so awesome. Here are a few from when Mindy & Steve came to visit. 
So let's talk about my new LOGO! I had a color inspiration – Here it is! 
And here's that new logo –
I hope you love it!
Well, welcome back to Tosha Lynn Photography – have a look around! I hope you like the new look of the galleries and the feel of the new site. What do you think about the change?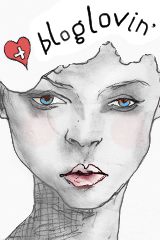 I hope to hear from you all!